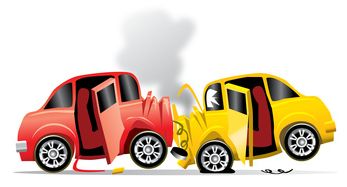 We've gathered the answers to some of the most common "Am I covered if…" questions about your car insurance policy to help you minimize any surprises. Remember, the best time to learn about what's covered in a basic auto insurance policy is before you have a claim.
Does my auto policy pay if someone else is driving my car?A very basic and often incorrect answer to this question is that auto liability coverage generally follows the driver, while auto physical damage coverage generally follows the vehicle. However, this is not the case. If you give a friend permission to take your car to the store and he or she is involved in an accident, coverage will be based on the policy for that vehicle – not the driver. If, however, your friend starts driving your car on a regular basis, please make sure to contact us to discuss your options and avoid any coverage complications.
Keep in mind, that insurance companies require that policy holders declare all drivers in a household, and it can cause problems in the event of a claim if a household driver was not disclosed to the insurance company. After the insurance pays the claim, the company may have the right to cancel the insurance on renewal because the policyholder misrepresented himself when applying for coverage.
Do I need more than the state minimum coverage? The quick and easy answer to this is yes. You should have more insurance coverage than the state mandated minimum auto coverages.
Nearly every state requires car owners to carry auto insurance, and most states have required minimum values for different policies. If you don't carry insurance, the state can impound your vehicle.
Minimum coverage isn't necessarily all you should have. Indiana, for example, requires car owners to carry a $25,000 / $50,000 Bodiliy Injury Liability and $10,000 Property Damage Liability package. If you're involved in a serious accident, it's possible that an individual's medical expenses could exceed $25,000, or a group's expenses could total more than $50,000. In addition, $10,000 for car repairs isn't a lot, considering that the average car now costs a little more than $20,000.
You're on the hook when costs exceed your coverage limits. That's why many people opt for policies that cover more than required minimums, particularly if they have assets that can be seized to pay for repairs and medical care.
A good rule of thumb: Make sure you're covered for an amount equal to the total value of your assets (Add up the dollar values of your house, your car, savings and investments).
Should I take the car rental insurance when I rent a car? Doesn't my auto policy cover the rental car? The answer is not a simple 'Yes' or 'No.' The insurance that covers your car is your first line of protection to cover your rented vehicle. That, of course, provides your basic liability coverage for damage that you might inflict with your rental car on other people, cars, and property. To protect a rental car, your personal insurance must also have collision coverage (which covers damage to your own car resulting from an accident with another vehicle or object or from flipping over) and/or comprehensive (which covers damage to your car from things other than a collision, such as fire, theft, vandalism, flood, falling tree limbs, etc.). If your not sure, contact us and we will review your auto policy with you to make sure you are adequately covered.
You may wonder if your credit card provides coverage for rental cars. Rental car loss protection is not provided by every card, so be sure you call customer service before you shop for and reserve your rental to make sure the card you plan to use has it, and learn the specific coverage details for all of the cards in your wallet. Then secure your reservation using the one that provides the best coverage.
Always remember to read the rental car agreement. You may be in a hurry at the counter, or you may feel the pressure from those people behind you, but it's worth taking the time to read the fine print of your rental agreement. Find the sections that disclose your responsibility under state law if there's an accident, and details about the rental agency's waiver. If state law limits your liability exposure and your auto policy and credit card are sufficient for what you are liable for, you might safely pass on the LDW, which is actually, strictly speaking, a waiver of your liability rather than true auto insurance.
Does my auto insurance cover a hit-and-run accident? Hit-and-run accidents happen and they are terrible. You go into a shopping mall and come out to find that someone hit your parked car but took off and there is no way to find out who they were. If this happens to you there is no way to get insurance money from the other person (You don't know who they are). So you have to go to your own insurance company. Minimal car insurance coverage may not protect you from a hit-and-run accident; these types of claims typically fall under uninsured motories coverage or Collision coverage. A policy that includes uninsured motorist protection not only covers you in the event of a hit-and-run accident, you may also be financially protected if struck by an uninsured driver.
How can I be sure I have the right coverage? Contact us! Having the right vehicle coverage, policy limits and deductibles in place is an important part of financial planning. Call us today to learn more about how we can help you get the comprehensive automobile coverage you need to minimize any unwanted surprises!